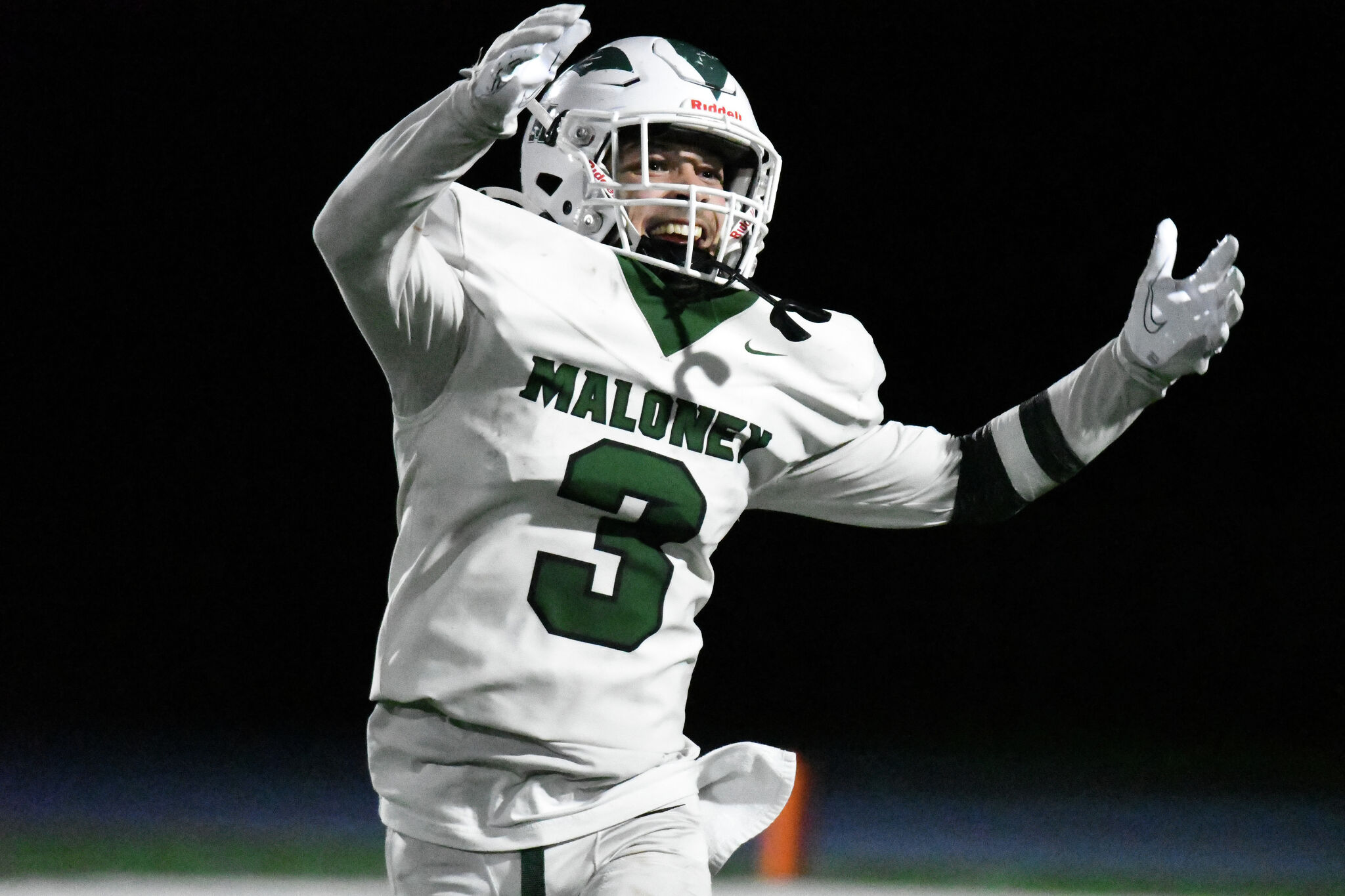 5-ranked Maloney beats Darien on the road in CIAC football
DARIEN — If winning the CIAC Class L State Championship last season put Maloney's football team on the map, the Spartans planted their flag for all of Connecticut to see Friday night.
Utilizing a dominating defensive effort and capitalizing on their scoring opportunities, the Spartans, ranked No. 5 in the GameTimeCT poll, did something few predicted in the state, beating defending LL class champion Darien 21 -9.