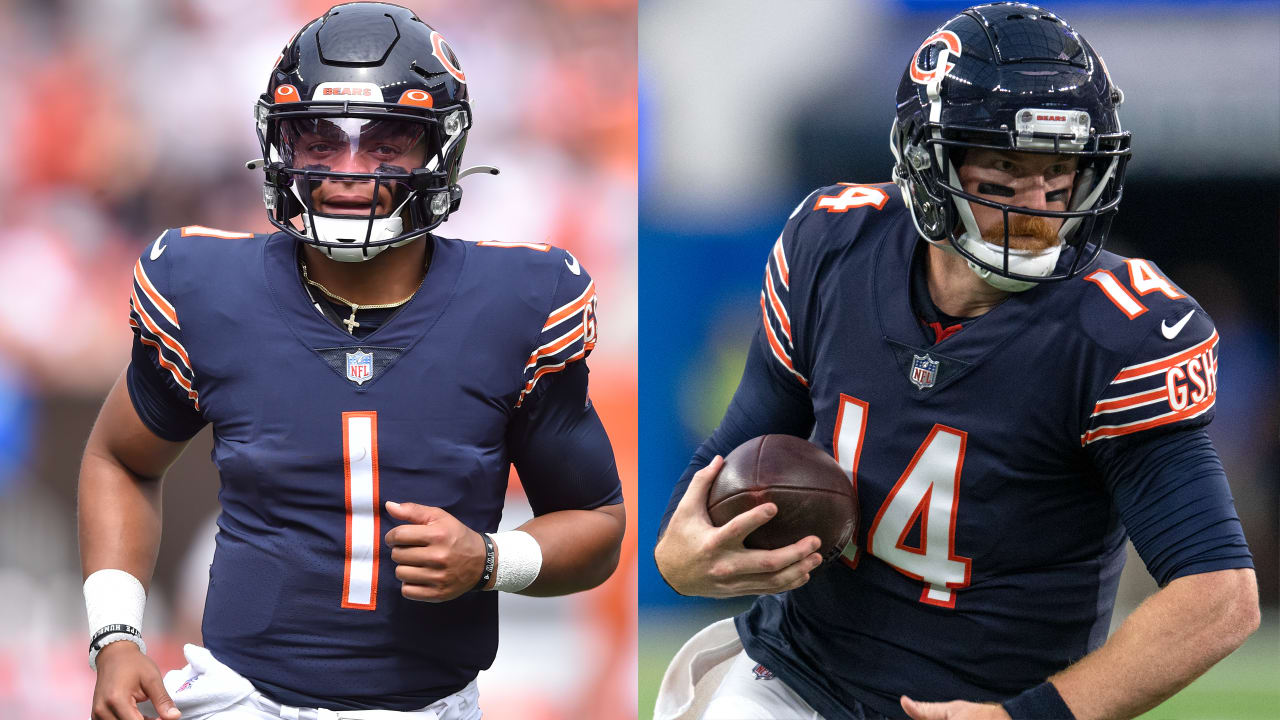 Bears to start QB Justin Fields in week 4 after demoting Andy Dalton (knee) to questionable
The Bears have made a decision on their starting quarterback for Week 4.
Rookie Justin Fields will start against the Lions on Sunday in place of Andy Dalton, who has been demoted from doubtful to doubtful due to a knee injury.
The news comes a day after coach Matt Nagy said it would be an "in-game decision" as to who will be QB1. See Saturday's announcement as the end of an excruciating wait for Bears fans across the country.
Fields spent the week healing a right thumb injury he suffered against the Browns in Week 3, but managed to train fully. His progress, combined with the fact that Dalton was limited throughout the week, likely led to the decision to go ahead with the rookie. Third rope player Nick Foles will serve as Fields' replacement again.
After putting in an appalling performance in his starting debut a week ago, Fields will look to rebound against a Lions defense that caused problems for Ravens quarterback Lamar Jackson in a narrow Week 3 loss. .
Against Cleveland, Fields found himself trying to generate offense in a pattern that did not exploit its strength behind an offensive line still under repair. He posted a stat line of 6 for 20 and 68 yards and was sacked nine times for his efforts.
On paper, the Lions passing rush doesn't pose as much of a threat, but that doesn't mean Sunday will be a walk in the park, especially for a team that is 0-3. There are less than 24 hours until we see if the final week of preparation produces a different outcome (and a more favorable attacking game plan) for Chicago in its second home game of the season.