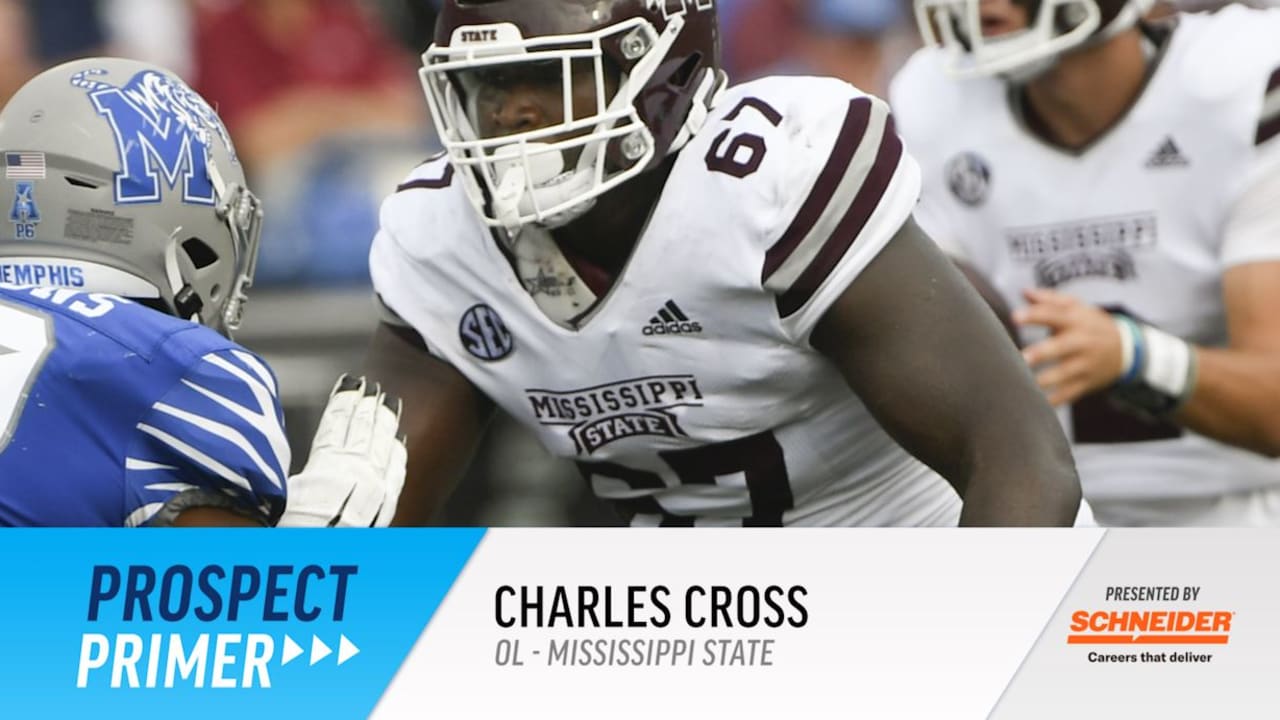 Charles Cross, OL, Mississippi State
Packers.com looked at more than two dozen mock drafts from reputable national outlets and compiled a list of the players most often mocked as draft picks in the bottom half of the first round (pick 16-32) who would respond to the potential needs of the Green Bay list.
By draft day, when the Packers own overall picks Nos. 22 and 28 in the first round, those players will be profiled with thumbnail sketches and videos known as "Prospect Primers."
Charles Cross, OL, Mississippi State
Key statistics: Started 22 games at left tackle in the past two years.
Collegial mentions: Named All-Southeastern Conference First Team by league media and coaches in 2021 after Freshman All-SEC honors from coaches in 2020.
Background/other information: As accomplished as there may be blind pass protectors in this draft, Cross only allowed 16 pressures on 719 pass blocking snaps last season, according to Pro Football Focus. It was in Mike Leach's Air Raid offense, which required more than 50 pass blocking snaps in 10 of 12 games, including a whopping 66 against national powerhouse Alabama, a defense that didn't register a single one. pressure against Cross. Already close to the prototype in size, Cross clocked a sub-5 in the 40s at the combine (4.95) and continued to show impressive movement on the Mississippi State pro day. Coming from Leach's offense, Cross doesn't have a lot of rep as a run blocker, but it's one of the few questions about a player that many analysts don't see lasting past half. top of the first round of the repechage. He is also considered a potential long-term starter in the NFL at either tackle point.