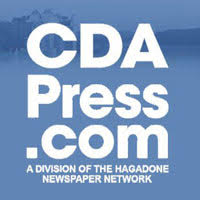 Coeur d'Alene High honors 1982 Vikings state football champions
The Coeur d'Alene Vikings won the first of five state titles in Vikings football history in 1982.
Tonight, celebrating the 40th anniversary of that first state title, Coeur d'Alene High will honor that 1982 football team at halftime of the Vikings game against Woodinville, Washington at Viking Field.
Kick-off is scheduled for 7 p.m.
The 1982 Vikings ended a 12-0 season by defeating Twin Falls 55-13 in the state title game.
The coach was Herb Criner, who was hired in 1980 from California to help take the Vikings program to the next level.
"I told the players, when I met them up there in 1980, that if we stick together and do whatever the coaches say do), we'll be state champions," Criner said in 2013, when the Vikings were honored as a "Legends" team by the North Idaho Athletic Hall of Fame. "And, oh surprise, the kids bought into what we were doing."
Criner died in 2016.
The 1982 Vikings outscored their opponents 338-108, with four shutouts.
In the title game, Coeur d'Alene had 526 yards, 347 of which were through the air. Steve Halliday passed for 158 yards and two touchdowns, and Scott Wellman threw for a score. Scott Shellman ran for three touchdowns. Mike Cox threw a halfback pass for a touchdown and returned a fumble for another score. Don Leonard, Tim Sperber, Dan Hannon and Kurt Lundblad caught touchdown passes.