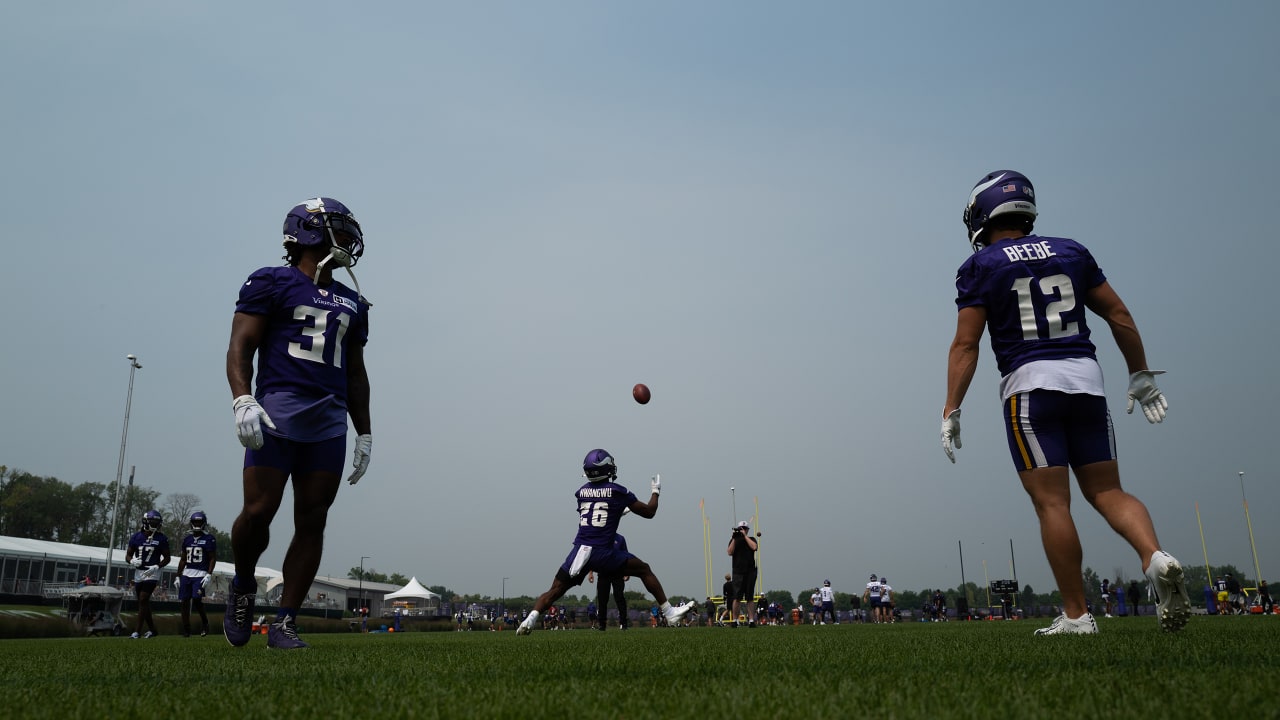 Goals of joint practices where Vikings-Broncos connections run deep
Zimmer said the practice periods will include 1s-to-1s, 2s-to-2s work. and 3s to 3s with the Viking offense and Broncos defense working southeast of four Land O'Lakes, Inc. training grounds. The Minnesota defense and Denver offense will face off on the southwest terrain.
"The assessment, mainly, of trying to get some of our backup players against some of their good players – that's a big part of that," Zimmer said when asked what he wanted. accomplish. "I just see how they attack some of the schemes. I know we're not really plotting against each other, but we're just trying to get more ratings, to do a good job."
The connections go far beyond Shurmur.
Here are some notable links between the teams.
5 Viking assistant coaches have Broncos connections
Minnesota Assistant Head Coach / Defensive Coordinator Andre Patterson (2005-06), Offensive Coordinator Klint Kubiak (2016-18), Senior Offensive Advisor Rick Dennison (1995-2009 and 2015-16), tight ends Brian Pariani (1995-2004; 2015-16) and offensive line coach Phil Rauscher (2015-17) all previously coaches in Denver. Dennison played linebacker for the Broncos from 1982 to 1990.
4 Broncos players played for the Vikings
Broncos QB Teddy Bridgewater (2014-17), RB Mike Boone (2018-20), C Brett Jones (2018-20) and DT Shamar Stephen (2014-17; 2019-20) have all played for the Vikings before.
Bridgewater is in a position battle with Drew Lock for the tee.
3 members of the same family in the NFL?
Colquitt, his brother, and his father all played in the NFL.
Undrafted Vikings rookie Christian Elliss is trying to become the third member of his family to do so. His father, Luther, played the defensive line for Denver and then served as the team's chaplain for two years. Christian's brother Kaden was drafted by New Orleans in 2019. We caught up with Christian for a Water break to discuss his ties to the Broncos.
2 Vikings players have adapted for the Broncos
Minnesota P Britton Colquitt played for Denver from 2010 to 2015 and helped the Broncos win Super Bowl 50. Colquitt's punt was important during the march for the title. He kicked 23 times in three playoff games and averaged 46.6 yards per boot.
Vikings rookie WR Warren Jackson recently spent time with the Broncos before Minnesota signed him on August 9.
1 meeting for Rick Spielman and George Paton
Two general managers, a brotherhood.
Viking general manager Rick Spielman knew that former vice president of player personnel / assistant general manager George Paton would eventually get an honor he couldn't refuse.
Paton had made many offers in the past but had always chosen to return to Minnesota. Denver's January offer was too good to pass up for Paton, who was hired here by Spielman in 2007.
The duo have also previously worked together in Chicago and Miami.
"We started our career when I was co-director in Chicago and he came in as an intern, I believe, in 1997-98," Spielman said earlier this offseason. "When I left Chicago and went to Miami, it took me a year, but I knew he was the number one person I wanted to bring with me to Miami. And then when I came here to Minnesota , it took me a year, but I wasn't going to give up until I could bring George Paton here with me.
"I've been in this business, I think, since my 31st year, and I don't think I would be in the position I am in without having George Paton by my side through everything we've been through," Spielman continued. . "He has been my sounding board, my closest friend and truly like a brother to me."