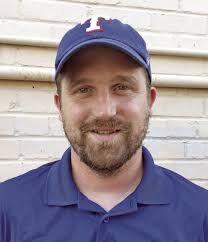 How to take the Texans to the Super Bowl | Sports
I don't remember what year it was, but the Houston Texans were only a few years old when I took them to the Super Bowl.
But there was one major requirement – Texans had to be real Texans. Every player had to at least have played high school or college football in Lone Star State to be on my list.
I don't know if I should be ashamed or proud to admit that it really wasn't that hard. I will not claim that there has not been research on this, but there was not much. Growing up in Texan football, I knew a lot of names even though they played college football outside of Texas.
Today I couldn't tell you everyone who was on my Madden squad, but I remember Drew Brees handing over to Adrian Peterson and throwing passes to Roy Williams and Wes Welker. If I had waited a little longer, I could have added Dez Bryant to the receiving team. I really don't remember who my defense was made up of, but it was made up of Michael Strahan.
Thinking about that makes me proud to be from Texas by far the best state in football and the best part is that it could be done today with a Super Bowl contender. Patrick Mahomes would be the obvious choice at quarterback and Aaron Jones could join him in the backfield. Leading the way for Jones and protecting Mahomes could be Trent Williams and the defense could be anchored by a pair of Aggies to Von Miller and Myles Garrett.
Obviously, the only chance that this would happen would be through video games, but nonetheless, a professional football team made up of real Texans would still be a pleasure to watch.
I know I've said it time and time again, but one of my favorite parts of my job is being able to watch the stars of tomorrow today. I love turning on the TV on a Saturday or Sunday afternoon and seeing athletes that I followed in high school and as we approach another high school football season I can't wait to see athletes who could someday play on Saturday or Sunday and who knows, maybe someday make that All-Texas Madden roster.
But until then let's enjoy Texan football at every level, but try not to be too cocky knowing that high school football doesn't improve elsewhere. It's not bragging if it's the truth, is it?