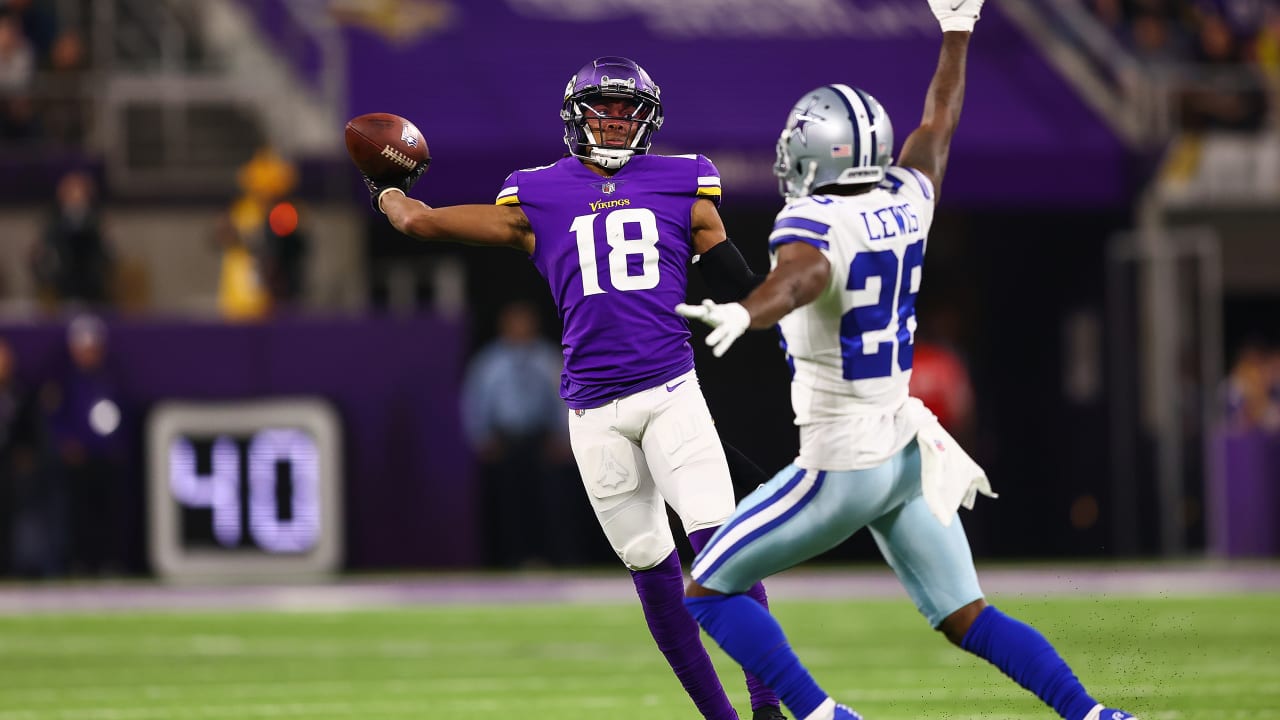 Jefferson's prowess adds wrinkle to Viking offense
Still, the city's speech – or at least around the Twin Cities Orthopedics Performance Center on Thursday – was not Jefferson's ability to capture.
Instead, it was his throwing skills, as Jefferson attempted another pass on Sunday against the 49ers.
The 22-year-old has now thrown three assists this season, which is tied for second in a season (along with Moss and Jerry Reichow) by a non-quarterback. Running back Alfred Anderson set the franchise record with seven attempts in 1984.
"I just love to compete. I love being in the mix, especially with a tricky game, especially with me too tossing it," Jefferson said. "I love being there to play a big game and do something for my team.
"I really remember the little league days when I was playing quarterback, running around, throwing him running, so that definitely brings me back to that," added Jefferson. "I'm used to it."
Viking offensive coordinator Klint Kubiak noted that the unit tries to involve Jefferson in any way it can.
"I know he has a good bloodline, his brother played quarterback," Kubiak said. "I know Justin played a high school quarterback, and just seeing him before practicing the pitch, it looked pretty natural.
"I think that's part of his athleticism that we have to keep using, and he's a good decision maker as well," Kubiak added. "If he's not there, he's making some good decisions as a pitcher, so he's just got a lot of talent, and we have to keep using them all."