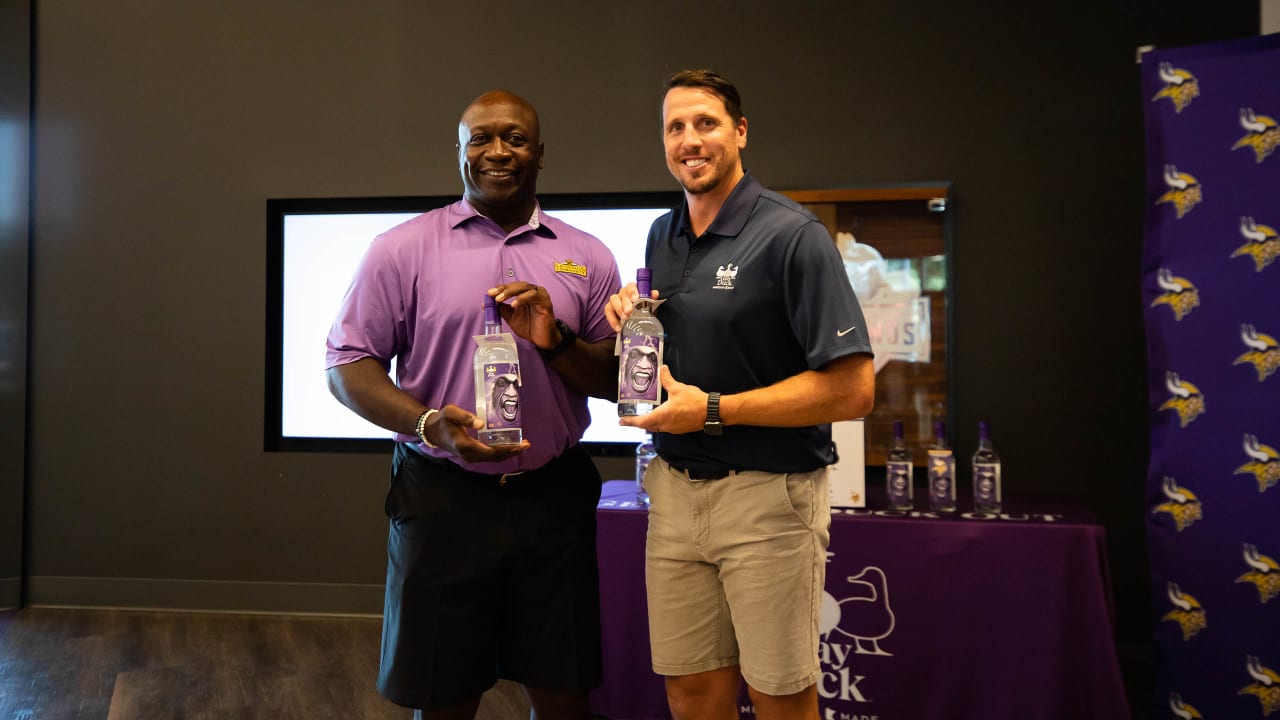 John Randle and Chad Greenway team up for special bottle of Gray Duck for St. David's Center
Greenway also has a connection to St. David's. Her daughter, Beckett, went there for a year, and Greenway said the Randle family helped her get into St. David's.
Randle said St. David's impact continues to reverberate not just in Minnesota, but everywhere he goes. He recalled a recent encounter with someone he met at the golf tournament of former Buffalo Bills quarterback Jim Kelly, who wrote a check for $5,000 to St. David's after hearing the Randle's story.
"We sat down and talked for an hour and he said, 'I love it, I want to do something for St. David's,'" Randle said.
Randle added that mental health, especially in the NFL, is extremely important and he tries to do what he can to help current and former players.
"When you're done playing a game you love to play at 35, a lot of guys are unsure of themselves, not really knowing what they want to do. Their mental health plays a part in that. , so for me, and the Legends community, I want to try to help these guys because for me, it's a brotherhood," Randle said. "Even though we may not have played together or against each other, it's a brotherhood, and if there's anything I can do to help a guy who's played a game he loves to play, I will do it."