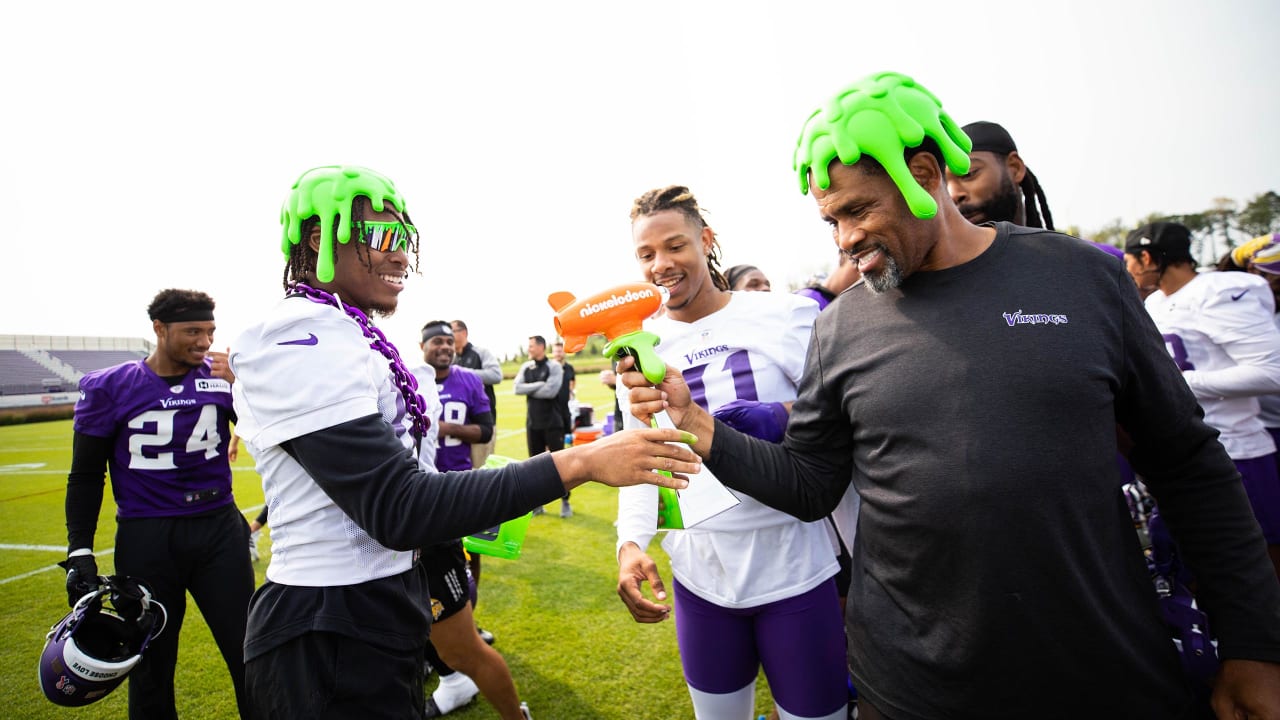 Justin Jefferson Wins Nickelodeon's NVP Award
Jefferson is the first Vikings player to receive the "NVP" award and the third receiver to win the honor. Cincinnati Bengals WR and Jefferson's former LSU teammate Ja'Marr Chase have won it twice, and San Francisco 49ers Deebo Samuel also won the award.
O'Connell said that whenever a member of the team wins the "NVP" award, they'll be the one who gets slimed down. But O'Connell has a few tweaks for the next time he's slimmed down.
"I couldn't shower fast enough, because this stuff is really something. But I was looking around, and Coach [Offensive Coordinator Wes] Phillips – in classic Wes Phillips form – he waited after to tell me that the green slime hats that JJ and Keenan were wearing, it was really for the person who was getting skinny to put them on," O said. 'Connell.' But he waited 'til right after for a nice little 'I told you so' moment after. I can change all of this 'it will always be me' to, it will always be Coach Phillips."
Wide receiver and punt returner Jalen Reagor said it was special to see his teammates and coaches come together for an award like this.
"I feel like it was something new for me because, like that kind of reward. No one expected it, especially me, so I feel like it was fun," said Reagor. "Fun for the team and just shows you the character of the team, the coaches and the coach being ready to do that every time. That's a good thing."
"He [O'Connell] also had more slime in that bucket," added running back Dalvin Cook. "We're going to get it back, there's still weeks to come, so we plan to do it every week."