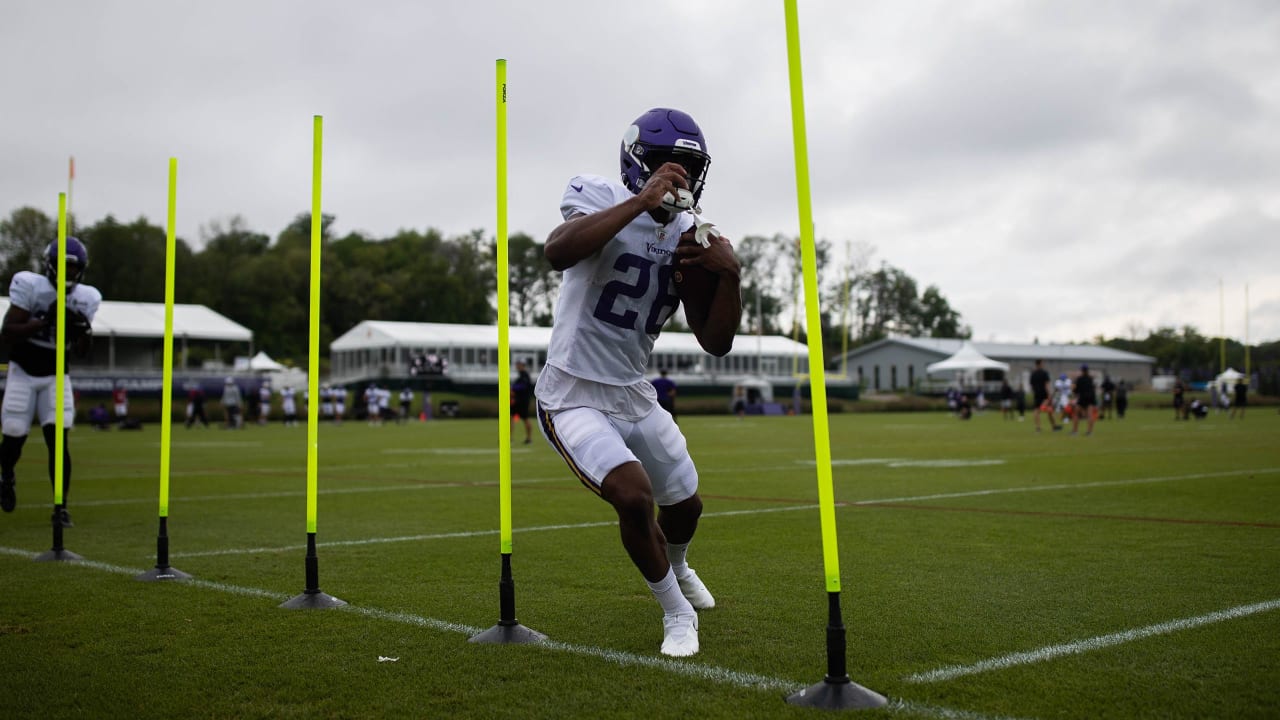 Kene Nwangwu returns from injury for 2022 training camp
EAGAN, Minn.— The Vikings adjusted their schedule and worked around a few power outages at the Twin Cities Orthopedics Performance Center as training camp unfolded on a sweltering Saturday.
Bad weather in the morning forced the session closed to fans, and head coach Kevin O'Connell moved the outdoor session into the day to wrap up around the start of practices.
It didn't rain during the session, but the air was laden with humidity (96% humidity).
Minnesota considered holding the full pad session at their indoor training facility, but ultimately decided to conduct the session outdoors.
Audible allowed Vikings players and coaches to adapt on the fly and go with the flow.
Running back Kene Nwangwu returned to action after not training for four sessions, a streak that began Aug. 1. . Nwangwu looked fluid on runs and receptions out of the backfield.
Receiver Myron Mitchell worked on side ground. He had participated in 1 against 1 but not in team exercises on Friday.
Receiver Blake Proehl and linebacker Ryan Connelly remain on the Active/Physically Unable to Perform list.