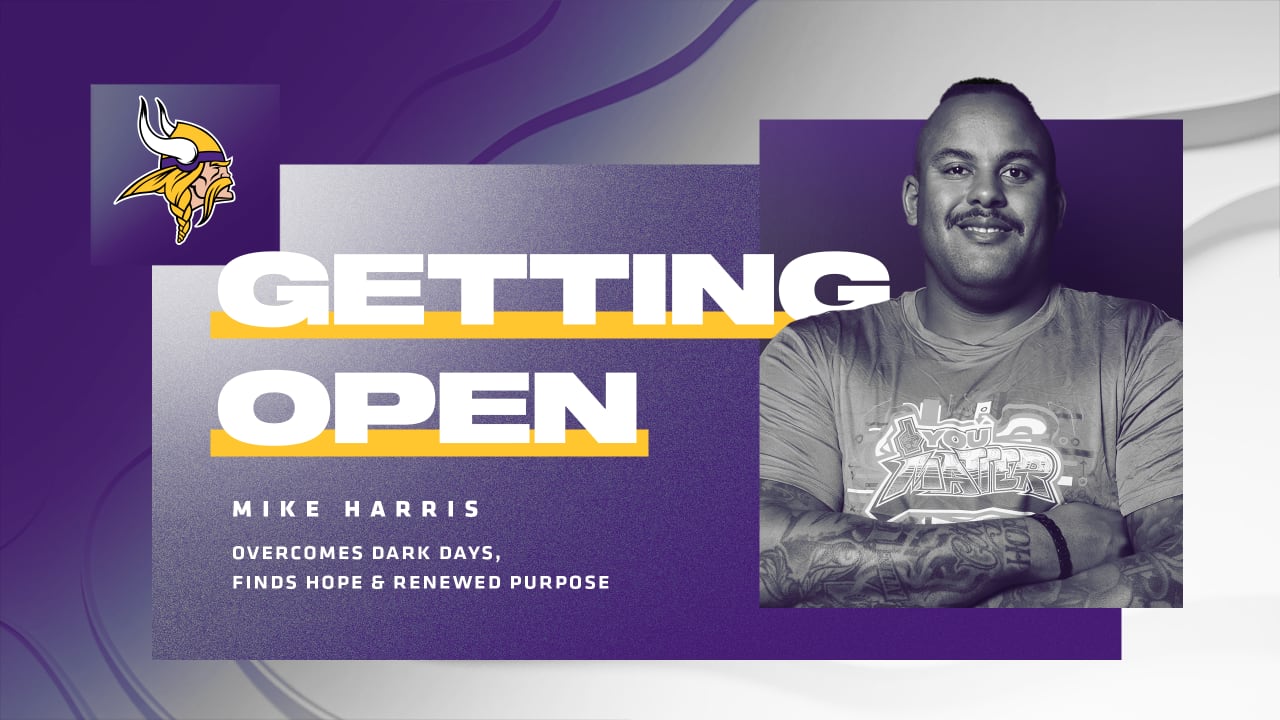 Mike Harris overcomes the dark day
"Not just her, but her family — they've really welcomed me with loving arms. Every family event, activity, she makes sure I'm there," Mike said. "We fell in love. Literally, from day one. She wasn't with me when I was playing. She was with me when I was going through all the trips to the Mayo Clinic and the angiograms and the surgeries."
Mike and Melissa live on site with their three dogs, Winston, Luna and Sophie.
"We really have a place of peace," he said. "A place where I've just been able to take the time to recover for the past few years and feel good. Have confidence in who I am today."
Mike is proud of how far he has come since those dark days following the AVM breakdown, but also recognizes the importance of taking care of his mental health consistently. For him and Melissa, that often means trips to LifeTime Fitness Edina, where she works as a yoga instructor, or giving back in various ways.
"I could lie to you and say I'm still not dealing with these traumas, these insecurities. But what I'm doing to work on that is I'm moving," Mike said. "We've built a community there at LifeTime. I've found some really like-minded, friendly, loving people there. I can go out there and be myself, breathe, stretch. It's a game changer for me.
"Also, my work in the community has been amazing. Just seeing the kind of kids and young people we have in our downtown who need to see men who look like me – and to see that I'm there, I have their feedback, and they can learn from my story," he continued.