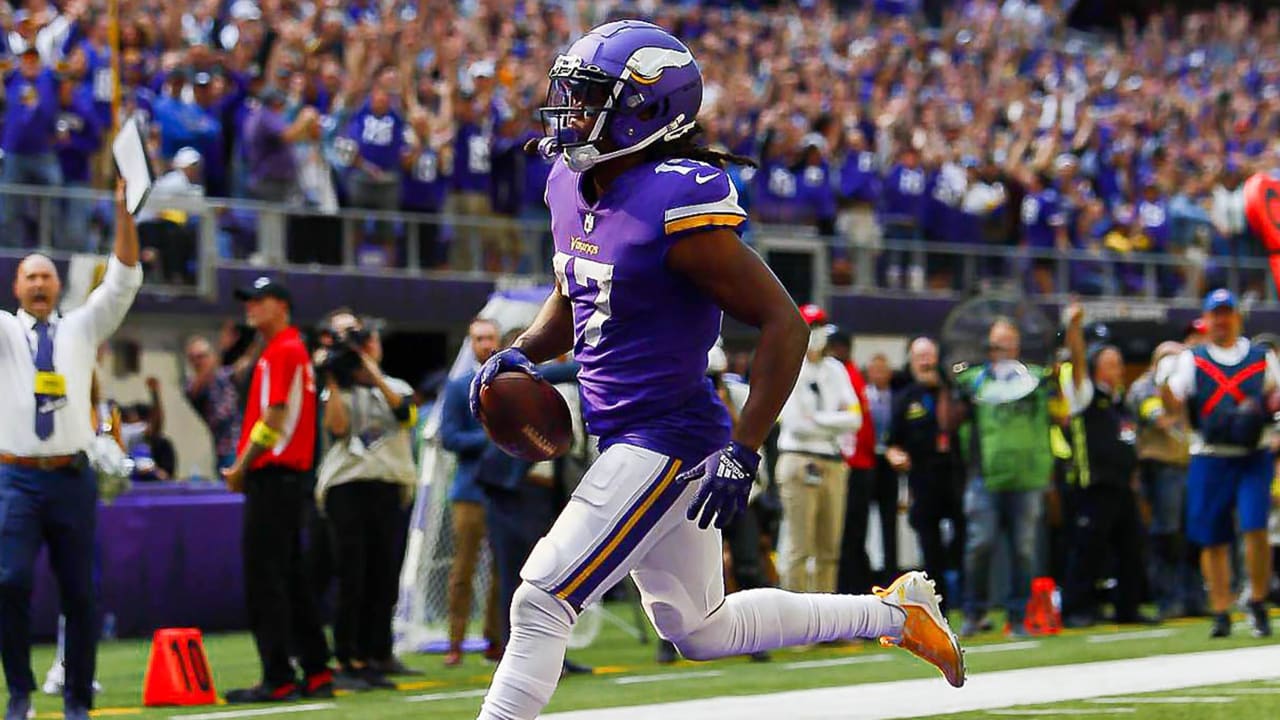 Observations from the Vikings-Lions game: Winning on the wire
Minnesota's defense rose time and time again against Detroit on Sunday.
The fourth tries, however, were mixed.
The Lions have gone there in fourth position six times and have converted four times.
The first was a Minnesota 32 fourth-and-five. It culminated in a 30-yard completion from Jared Goff to Amon-Ra St. Brown. Detroit scored on the next play for a 7-0 lead.
The Lions converted two fourth downs on their second touchdown, picking up a pair of fourth-and-1s (from Minnesota's 45- and 31-yard lines) with a 5-yard run by Jamaal Williams and a 17-yard pass to Josh Reynolds.
TJ Hockenson caught a 5-yard touchdown pass two plays after receiving Reynolds.
Detroit went for it again in fourth-and-first of their 49 in the second quarter, but breaking up Eric Kendricks' diving pass on a pass for Hockenson gave the Vikings the ball. Minnesota followed with its second touchdown of the day.
Detroit then recovered a fourth-and-3 with a 16-yard pass, but Minnesota rallied to stop Williams in fourth-and-1 with 3:30 left in the game.
2. Return to the current game
The Vikings restarted their running game, particularly in the red zone.
Cook finished with 17 carries for 96 yards and Metellus added 28 yards on seven carries. Each's touchdowns were the first rushing scores for Minnesota this season.
It looked like Minnesota was better able to marry running and passing play in its third contest of the season.
3. Hicks, Kendricks and Metellus help midfield
Detroit worked hard in midfield and tried to attack Minnesota linebackers Kendricks and Jordan Hicks with assists.
Kendricks, Hicks and Metellus combined for 35 tackles (press box stats) and five pass breakups on the day.
4. The offense responded with a quiet day from Justin Jefferson
The Lions managed to limit Justin Jefferson to three catches for 14 yards, but Minnesota managed to pass the ball to other receivers.
Osborn finished with five catches for 73 yards and Adam Thielen caught six passes for 61 yards.
Tight ends Irv Smith, Jr., (32 yards), Ben Ellefson (24) and Johnny Mundt (23) each recorded two catches and combined for 79 yards.
Jamaal Williams rushes for 2 yards (Austin Seibert kicks the PAT) [6 plays, 54 yards, 2:36 time of possession]
Fourth try reward: The Lions went there fourth and fifth from Minnesota 32 and were able to get Jared Goff to connect Amon-Ra St. Brown on a break route for a 30 win.