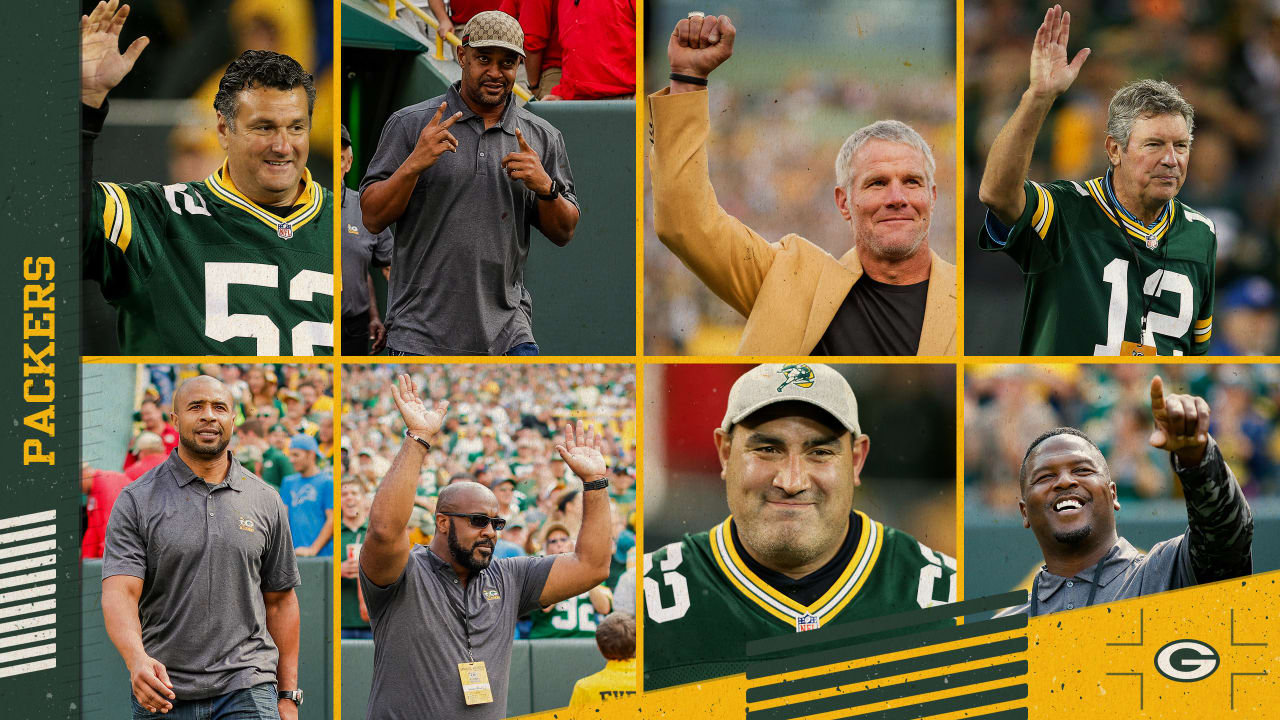 Packers Celebrating Alumni Weekend and Honoring the 25th Anniversary of Super Bowl XXXI
The Green Bay Packers welcome dozens of former players to Lambeau Field to celebrate the annual Alumni Weekend and pay special tribute to the 25th anniversary of Super Bowl XXXI.
Scheduled to attend the Super Bowl XXXI team game are Gary Brown, Gilbert Brown, LeRoy Butler, Shannon Clavelle, Jeff Dellenbach, Matthew Dorsett, Earl Dotson, Santana Dotson, Doug Evans, Brett Favre, Antonio Freeman, Bernardo Harris, Lamont Hollinquest, Desmond Howard, Chris Jacke, Travis Jervey, Calvin Jones, Sean Jones, Lindsay Knapp, Bob Kuberski, Dorsey Levens, Derrick Mayes, Gene McGuire, Jim McMahon, John Michels, Roderick Mullen, Craig Newsome, Mike Prior, Andre Rison , Marco Rivera, Eugene Robinson, Mike Robinson, Bill Schroeder, Jeff Thomason, Adam Timmerman, Bruce Wilkerson, Frank Winters.
The Super Bowl XXXI team will be featured at halftime on the video panels.
Dave Robinson, Jerry Kramer, Jan Stenerud, Marv Fleming, Donny Anderson, Jim Grabowski, Don Horn, Willie Buchanon, Lynn Dickey, Paul Coffman, David Whitehurst and Nick Barnett are also planning to return to Lambeau Field for Alumni Weekend.
Before the game, the former Packers in the spotlight Jim mcmahon and Mike before will sign autographs and visit fans at Lambeau Field Atrium on Saturday, October 2, from 11 a.m. to noon.
Before visit fans and sign autographs at surprise locations around Lambeau Field on match day from 2 p.m. to 3 p.m. McMahon will visit fans and sign autographs during the same period in the Legends Club at the Associated Bank Club Level, an area accessible to match participants with suite or club seat tickets.