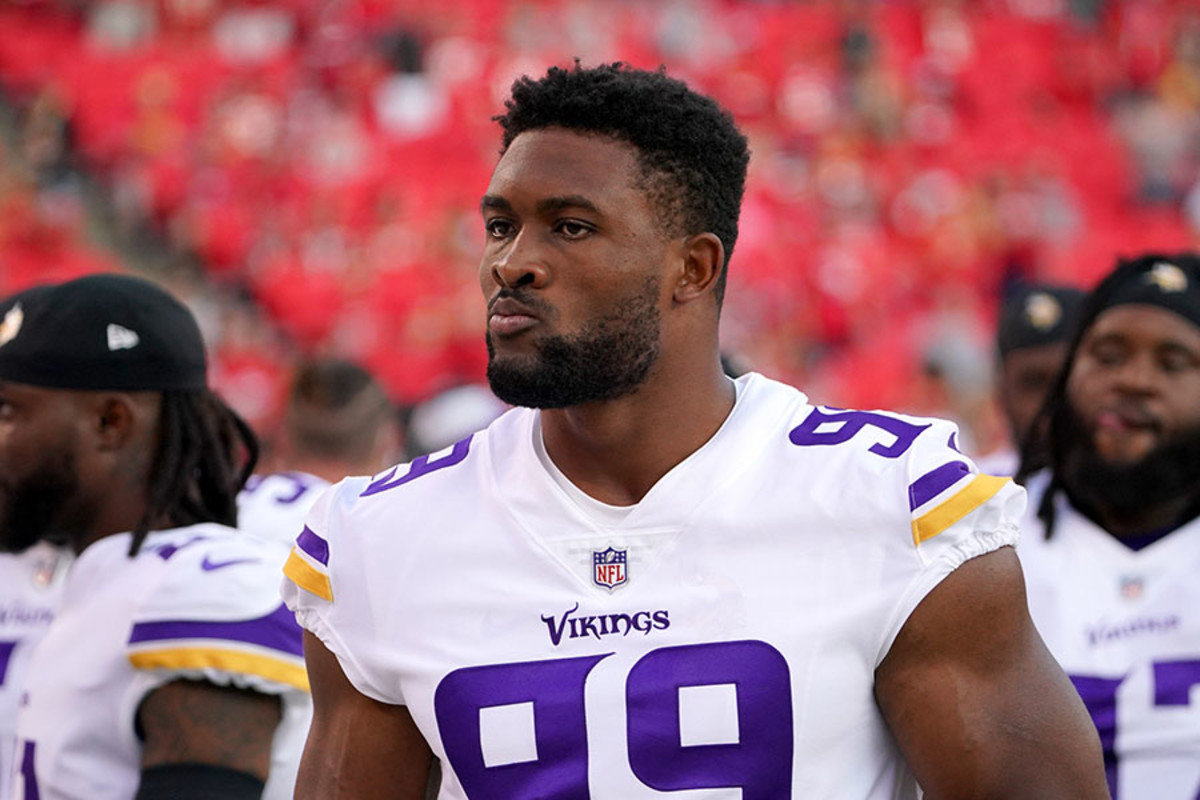 Report: Multiple teams call Vikings over Danielle Hunter
According to to ESPN's Jeremy Fowlermultiple teams have contacted the Minnesota Vikings regarding Danielle Hunter's status.
The star pass rusher is one of many Vikings whose future is in question this offseason. Hunter's contract is capped at $26.2 million, including an $18 million bonus due March 20.
With the Vikings entering this offseason about $15 million over the salary cap, Hunter's contract is one of the reasons teams believe he's available.
That possibility has been heightened over the past two seasons, where Hunter has missed 26 of the last 33 games due to neck and pectoral injuries.
Still, Hunter is one of the most prolific passing throwers in franchise history. His 60.5 sacks ranks fifth since it became an official stat in 1982 and he had six sacks in seven games before being injured last season.
It was this production that prompted teams to call the Vikings about Hunter's availability. Fowler reported that the Vikings aren't expected to actively buy Hunter, a similar scenario played out with the Chicago Bears last week.
In their own short-cap situation, the Bears traded teammate Khalil Mack was traded to the Los Angeles Chargers for a 2022 second-round pick and a 2023 sixth-round pick.
While the Vikings could use Hunter, his contract and the move to a 3-4 scheme under Ed Donatell could be motivating factors to get a deal done. With several moves expected before the league's start of the year on Thursday, Hunter is one of many names to watch.