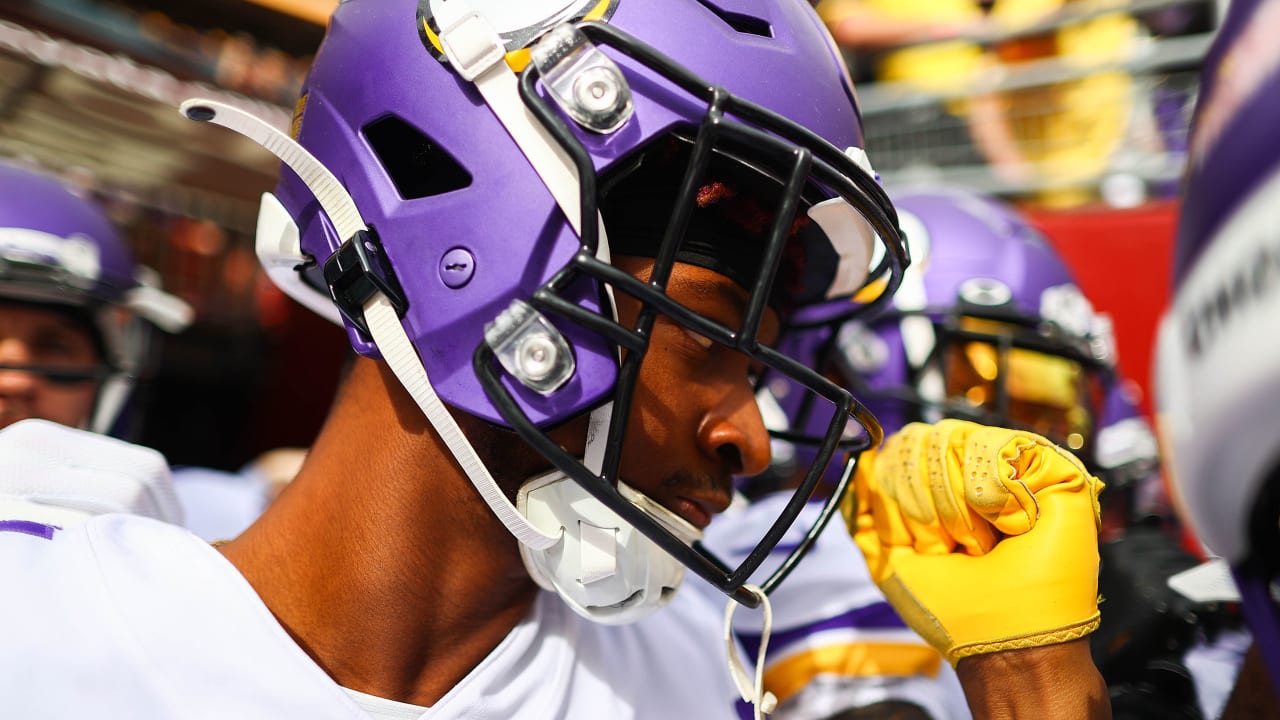 Rookie CB Akayleb Evans learning under veterans; O'Connell provides updates on Dantzler and Tomlinson
EAGAN, Minn.— When Vikings cornerback Akayleb Evans was in college at the University of Tulsa and later at the University of Missouri, he got some solid advice from his coach: Learn from the veterans.
"My college coach, I had him through the five years of college when I was in Tulsa and Mizzou. He taught me a lot, he was like, 'When you get to the league, you want to be under the wing of a veteran, whoever is on the team," Evans told Twin Cities reporters on Monday. "So when I got here, it was a perfect situation with [Patrick Peterson] be my corner veteran; to be able to learn from him has been great."
Evans — the 118th overall pick in the 2022 NFL Draft — turned to 12th-year veteran Peterson, who joined the Vikings a season prior. Evans said he was able to ask Peterson questions on and off the field, including at Peterson's house.
"It really started on the court. I would ask him about the press technique, the game, just his history in the league, knowing what he was able to do," Evans said. "I've been to his house a few times and he's broken down a movie; what to look for, if it's splits, where the ball is, where the receivers are relative to others. He told me helped a lot in that aspect, so I'm looking forward to continuing with him."
These study sessions paid off for Evans, especially during Sunday Victory 20-17 in Washington.
Evans replaced cornerback Cameron Dantzler, Sr., after Dantzler injured his ankle in the second quarter and was ruled out for the remainder of the game.
Evans quickly made an impact, recording four tackles, including two for a loss, a pass defended and a special teams tackle.