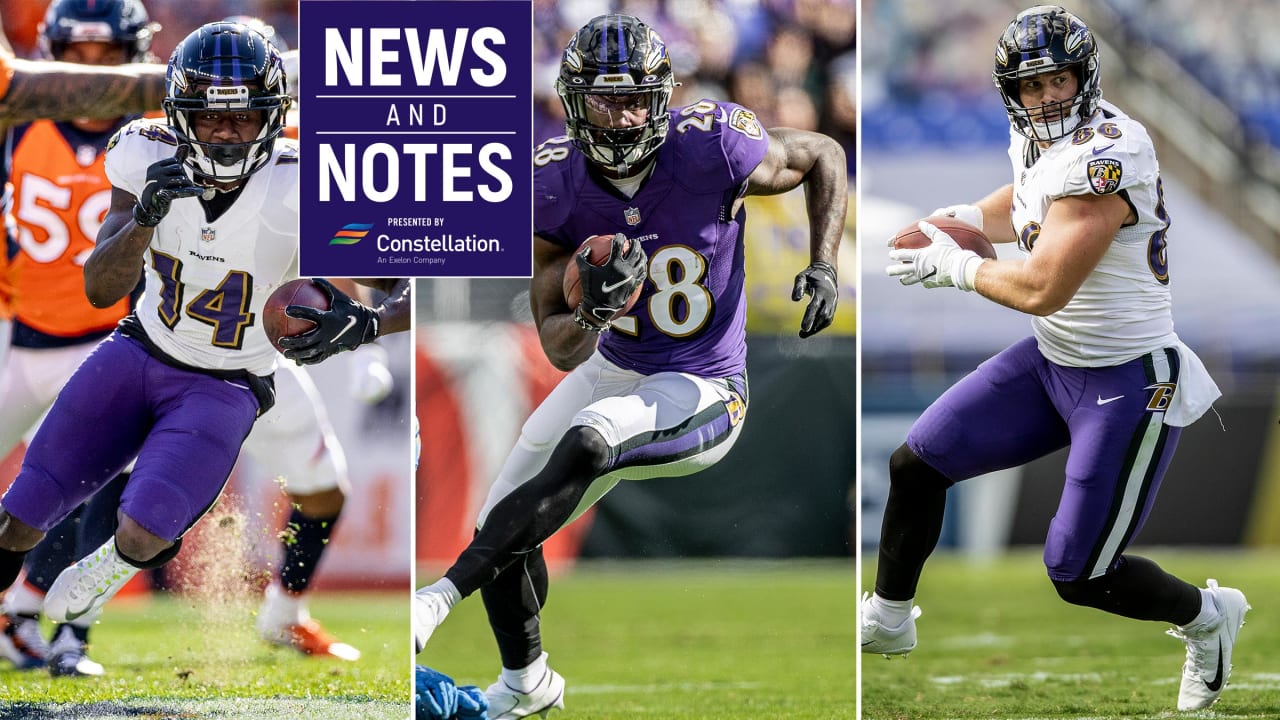 Several injured crows "have a chance" to come back against the Vikings
The week off gave the injured Ravens a little more time to heal, and several players are hoping to return for Sunday's game against the Minnesota Vikings.
Head coach John Harbaugh said wide receiver Sammy Watkins (hamstrings), running back Latavius ​​Murray (ankle) and tight end Nick Boyle (knee) "all have a chance" to come back. against Minnesota. Defensive lineman Derek Wolfe (fullback) could also return after resuming training last week.
Watkins missed the last three games, Murray missed the Week 7 loss to the Cincinnati Bengals, while Boyle has been out all season.
"They all have a chance," Harbaugh said. "Whether they succeed or not, it's in the air."
Murray leads the running backs in yards (212) despite missing the Bengals game, and Boyle is perhaps the best tight end in the NFL who has improved every year as a receiver.
Rookie wide receiver Rashod Bateman quickly won (seven catches, 109 yards) in his first two games since returning from groin surgery, but Bateman and Watkins have yet to play together, joining the mainstream targets of Lamar Jackson, Marquise "Hollywood" Brown and Mark Andrews.
Harbaugh would love to see all of these players in action at the same time for half the season.
"I feel like we have weapons," Harbaugh said. "We're going to add a few guys with Sammy coming back, Nick will be back at some point, Latavius ​​will be back. I'm excited to know where our attack can go; I just want to get there."
In other injury news, the Vikings will be starved of passer Danielle Hunter after suffering a chest tear on Sunday against the Dallas Cowboys. Hunter has already had six sacks and 10 quarterback hits this season.