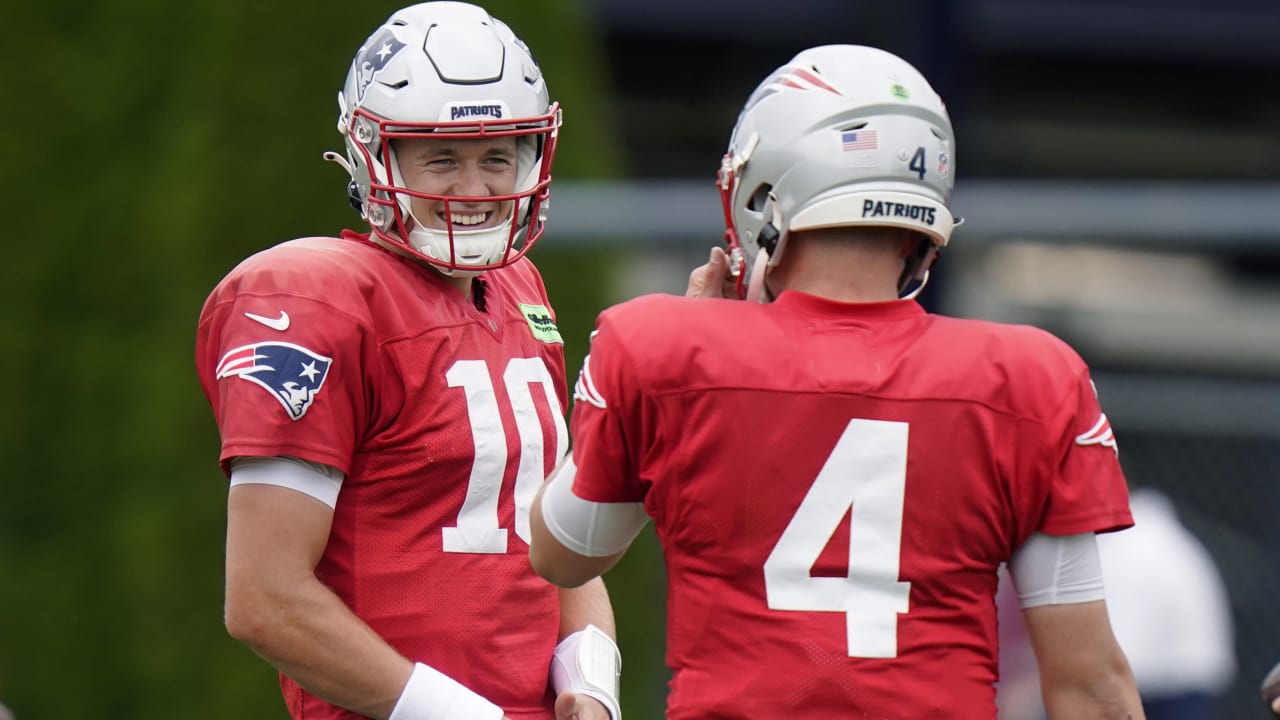 The debate between Patriots' Mac Jones and Bailey Zappe isn't as close as it seems
The other area where the coaching staff have proven to be resourceful and smart is how often they use max protection with Zappe. The Patriots have used 7 or more blockers on nearly 14% of waivers over the past two weeks, compared to less than 4% with Jones at the helm, per PFF. And expanding defenses isn't something that happens nearly as much under Zappe's watch, either. The Pats used 5 blockers on 51.7% of passing plays for the rookie, while the number was 81.1% for Jones. So, it's clear they're careful about how much they expose Zappe, something they weren't so worried about with Jones – although maybe they should have been. Amid play calls and generally poor offensive line work early in the season, the former Alabama star was pressured on nearly 18% of his pass attempts (compared to 10.5% for Zaps during his departures). Did that help create the ball safety issues that came up for Jones (5 interceptions and a fumble)? This argument could be made. As for Zappe, he only threw one interception, but he put the ball on the ground (3 fumbles) and struggled to finish Sunday's game against the Browns.
Up 24-9 in the fourth quarter, Zappe took an unfortunate intentional ground penalty, which sent the Pats back 16 yards and led to a rare miss from Nick Folk. During New England's next offensive series, with the score now 24-15, he took a second sack and then received a throw against him, which he caught for a loss of 6 yards. Only a missed punt restored momentum and secured a win, but in his two starts Zappe never found himself trailing. Jones, on the other hand, has made up a lot of ground in Weeks 1 and 3 against defenses that are significantly higher ranked in DVOA than those the Pats have faced in Zappe's departures (the Lions and Browns). Detroit was ranked 32nd at the time the two teams were playing. Cleveland placed 31st.
"I think he's doing a really good job for us and doing what we're asking of him," center David Andrews said after the Browns game when asked about Zappe.
It's the second half of that phrase – "do what you're told" – that has been repeated often by Pats players over the past few weeks. They respect the job that's being done, but there's another level this offense believes it can reach, and the belief in the locker room is that Jones is the guy who can get them there, maybe as early as Monday night. But until then, the debate will rage. After all, it's Zappe Hour somewhere.