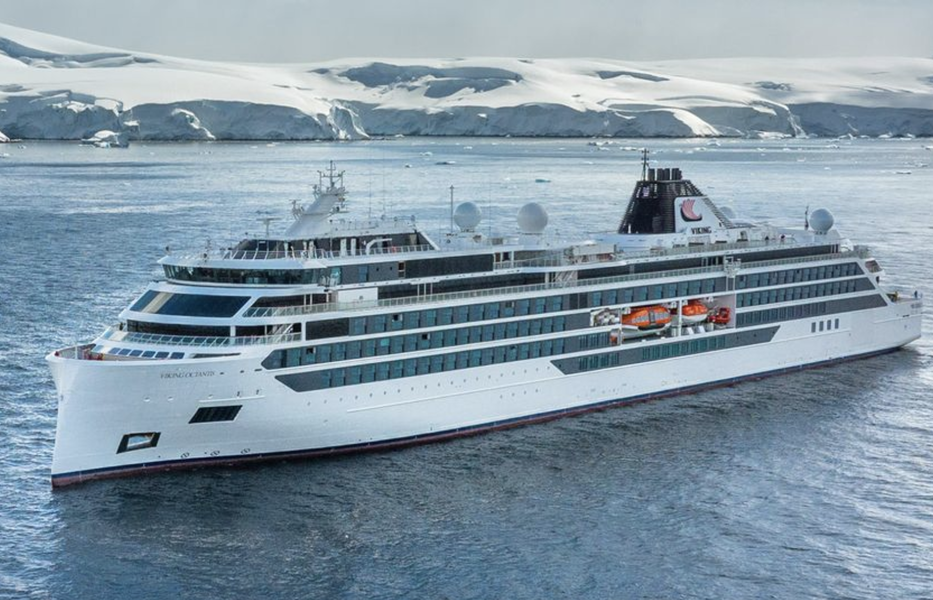 Viking Cruises launches 65-day longitudinal cruise around the world
Late last year, Royal Caribbean announced a 274-night cruise that travels between 150 destinations worldwide. And while it sounds like The The suite life on deck IRL, nearly a year at sea is quite a commitment. Luckily, Viking introduced a happy middle experience.
The cruise liner's all-new "longitudinal" voyages, which travel north to south or south to north, will take passengers from the Great Lakes to Antarctica in just 65 days. The first departure is scheduled for March 2, 2023 and will take passengers to 29 ports in nine countries on three continents, Travel + Leisure reports.
Depending on the outlet, guests aboard the viking octane will begin in Buenos Aires before heading to Antarctica, returning to Argentina and all the way to Chile, Peru, Ecuador and through the Panama Canal before touching Mexico and ending in North America sailing the along Florida, South Carolina and New York. The trip also includes stops in Nova Scotia and Quebec, Canada along the St. Lawrence River before heading to Ontario and ending in Detroit and Milwaukee.
The accommodations are also luxurious. The Nordic Balcony cabin, for example, has a living area of ​​215 square feet with floor-to-ceiling windows, a king-size bed, and a private bathroom. The Owner's Suite, meanwhile, is a whopping 1,238 square feet with a private garden room, separate dining room, library, wine, music collections, and more.
The second longitudinal world cruise sails from north to south aboard the polaris viking with a slightly different schedule. The voyage lasts 71 days with 33 stops in nine countries and three continents, sailing from Duluth, Minnesota to Ushuaia, Argentina from September 12, 2023 to November 21, 2023.