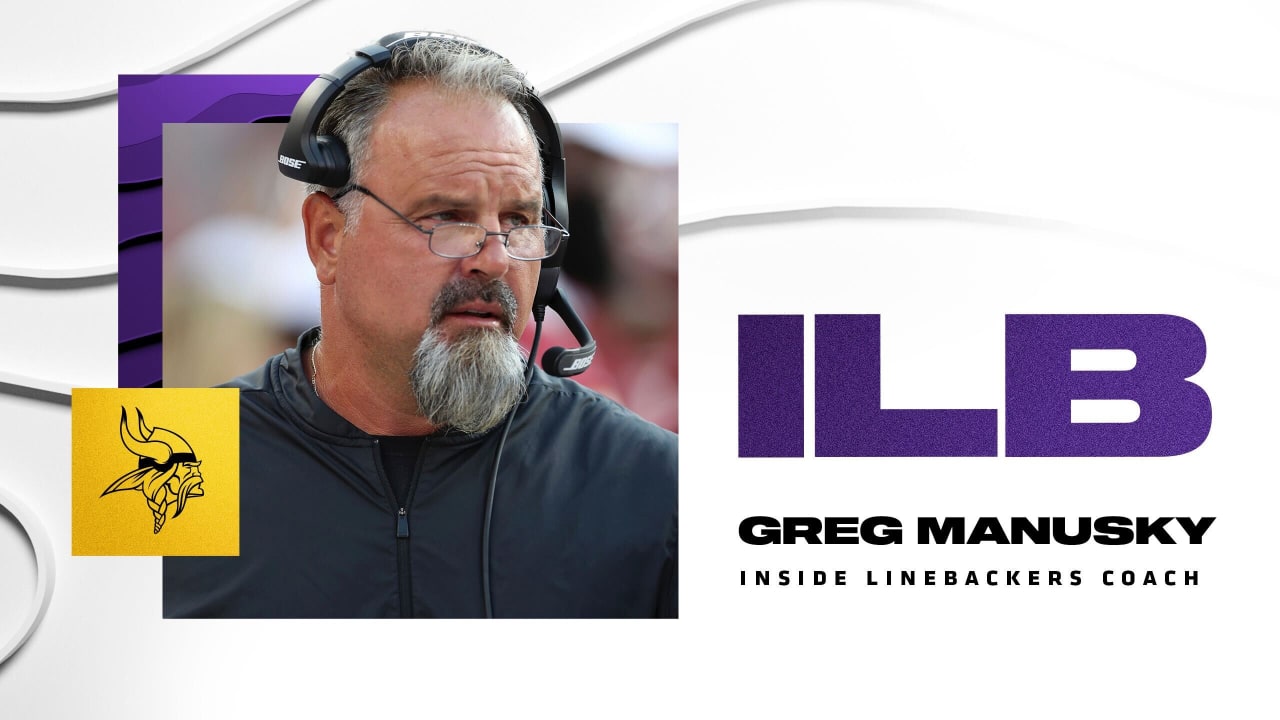 Vikings finalize 2022 coaching staff
Wide Receiver Assistant—Tony Sorrentino
Sorrentino's Coaching Experience
Morristown Beard High School (NJ) 2005 (wide receivers/defensive backs/long snappers)
West Essex High School (NJ) 2006 (wide receivers/defensive backs/long snappers)
The College of New Jersey 2007 (Linebackers)
Montville Township High School (NJ) 2008 (Tight Ends / Defensive Ends / Kickers)
University of Minnesota 2009 (offensive quality control); 2010 (quarterback)
2011 University of Miami (Graduate Assistant Offensive)
The College of New Jersey 2012 (Quarterbacks/Passing Game Coordinator)
2013-15 Jaguars (Asst. Wide Receivers/Quality Control); 2016 (Asst. Wide Receivers)
University of Tennessee 2017 (Extended Receptor Analyst)
Florida Atlantic 2018 (director of football operations)
Northern Illinois 2019 (Tight Wings/Fullbacks); 2020-21 (wide receivers)
Notes exchange: Sorrentino will join Keenan McCardell in the Vikings receiver room. McCardell coached receivers for the Jacksonville Jaguars from 2017 to 2020, so the two men could trade stories of previous coaches of many of the same players, including Allen Robinson II, Allen Hurns and Marqise Lee.
Asst. A'Lique Terry defensive line
Wake Forest 2018 (Quality Control — Offensive Line and Running Backs)
Oregon 2019-20 (graduate assistant)
Hawaii 2021 (offensive line)
From attack to defense: Terry played four seasons on the offensive line at Wake Forest, helping the Demon Deacons reach a pair of bowl games before graduating in 2018.
2022 Minnesota Vikings Coaching Staff
Kevin O'Connell, Head Coach
Mike Pettine, Deputy. The head coach
Matt Daniels, special teams
Roy Anderson*, assistant. Defensive backs
Brian Angelichio, tight ends/passing coordinator
Ryan Cordell, Passing Game Specialist/Game Management Coordinator
Steve Donatell, Quality Control — Defense
Jerrod Johnson, assistant. Quarterbacks
Daronte Jones, defensive backs
Ben Kotwica, deputy. Special teams
Chris Kuper, offensive line
Keenan McCardell*, wide receivers
Greg Manusky, inside linebackers
Curtis Modkins, running backs
Derron Montgomery, Quality Control — Violation
Chris O'Hara, quarterback
Justin Rascati, deputy. offensive line
Chris Rumph, defensive line
Sam Siefkes*, assistant. Linebackers
Mike Smith, Outside Linebacker/Pass Rush Specialist
Tony Sorrentino, assistant. Wide Receivers
A'Lique Terry, Asst. defensive line
Josh Hingst*, Head Strength and Conditioning
Marquis Johnson*, deputy. Strength and Conditioning
Derik Keyes*, assistant. Strength and Conditioning
*–Retained 2021 Coaching Staff