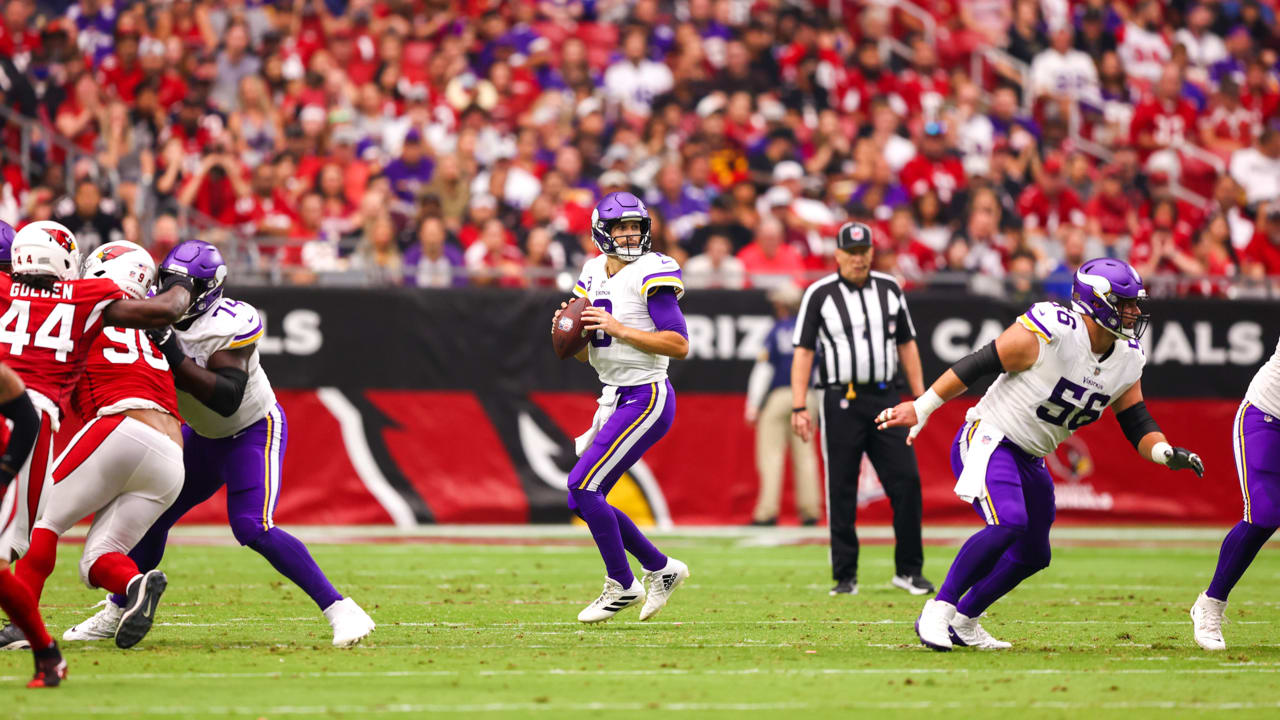 Vikings offense shows potential in avoiding penalties
Cousins ​​said he and his teammates cheered on Joseph after the missed kick.
"He knows we're there for him. Great player, and he did a great job putting us in the last two games, really, with the way he kicked, "said Cousins. "There were so many games out there that each of us, individually, would love to have back, and that's how it always will be."
As the Vikings look to next week's home opener, they know it won't be easy to come out of a 0-2 hole to start the season.
But they haven't lost faith either, and their confidence – especially offensively – grew on Sunday despite the result.
"We're not looking too far. We're just going to be where our feet are, "Osborn said." For now, we're going to take [these] 24 hours, we will rinse this one, and we will prepare for the next one. … We're going to go to meetings, we're going to lift, we're going to practice and get ready every day. So we're not looking too far, just take one day at a time. "
The Vikings have 15 regular season games left, starting Sunday when they host the Seahawks at US Bank Stadium.
"We just have to turn a few of those losses into wins, and we have to find a way to make enough plays," Cousins ​​said. "I could have told you in April or July or August that I believe in the guys on this team, the group that we have, so after two games my opinion hasn't changed at all."