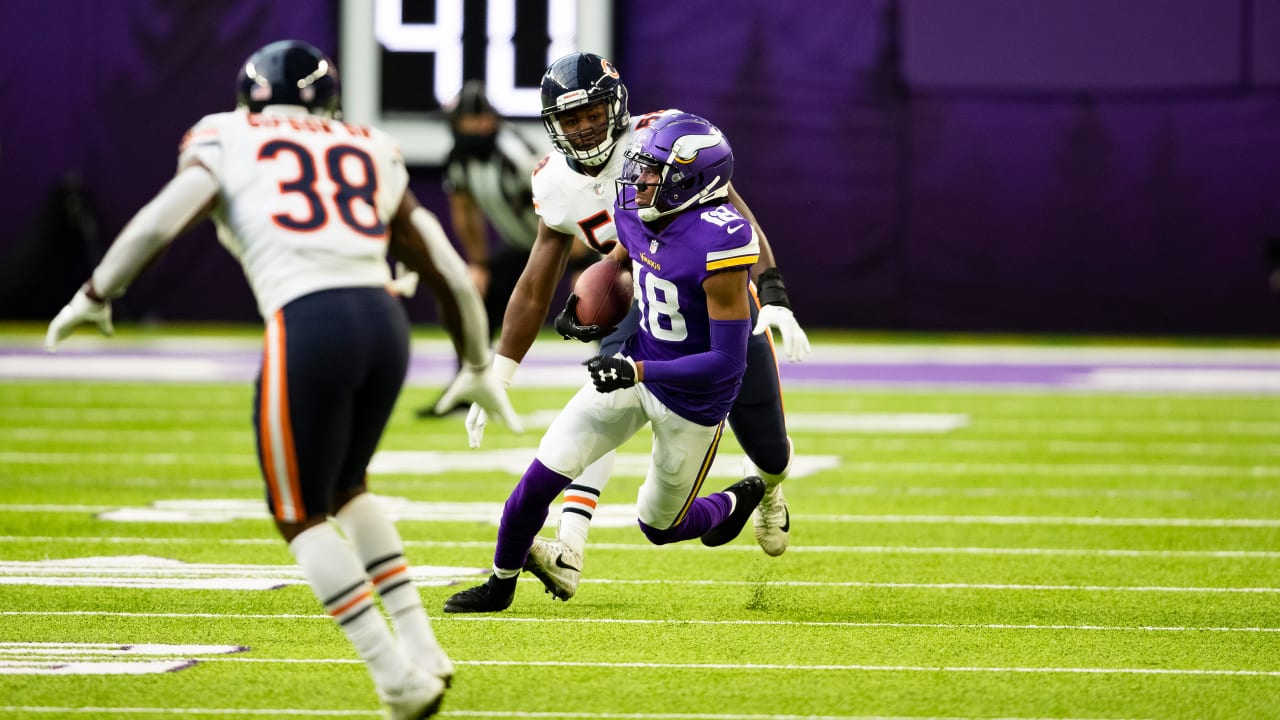 Vikings-Ours Early Look Week 18
VIKINGS TOP PERFORMERS VS. BEAR
Kirk Cousins: 8 games (2 starts with WAS, 6 with MIN), 4-4 starting (2-4 with MIN); 180 of 270 passes, 66.7 completion percentage, 1,847 passing yards, 11 touchdowns, 6 INTs, 90.5 passer scores
Dalvin Cook: 6 parts; 116 carries, 403 rushing yards, 2 touchdowns
Justin Jefferson: 3 games; 20 receptions, 286 yards, 1 TD
Harrison Smith: 16 games; 83 tackles, 5 INT, 110 interception return yards (56 TD yards), 1 FR, 9 PD
(tackles are league stats)
VIKINGS BIG DAYS VS. BEAR
Cousins: 25 of 36 passes (69.4%), 292 yards, 2 touchdowns, 1 INT, 100.7 passer rating at Soldier Field on November 16, 2020
Jefferson: 8 catches, 135 yards at Soldier Field on November 16, 2020
Smith: 56-yard interception return for a touchdown, 7 tackles against Chicago on December 9, 2012
NOTES ON THE VIKINGS-BEARS SERIES
1. The Vikings are 62-57-2 against the Bears, a series that started in Minnesota's inaugural game. Fran Tarkenton came off the bench to throw four touchdowns and rushed for another to spark the massive upset.
2. The two longest passing games in Viking history were against the Bears. Tarkenton completed an 89-yard touchdown pass to Charley Ferguson on November 11, 1962, and Gus Frerotte set an unbreakable record with a 99-yard touchdown to Bernard Berrian on November 30, 2008.
3. With the exception of the shortened 1982 season, the teams met twice a year during each regular season. The December 20 game was the last first meeting of a season between the teams, and this game will be the Vikings' last regular season game.
Longest winning streak for the Vikings: 8 games (December 3, 1972 – October 10, 1976)
Longest consecutive losing streak for the Vikings: 6 games, twice (December 11, 1983 – October 5, 1986 and December 28, 2009 – November 25, 2012)