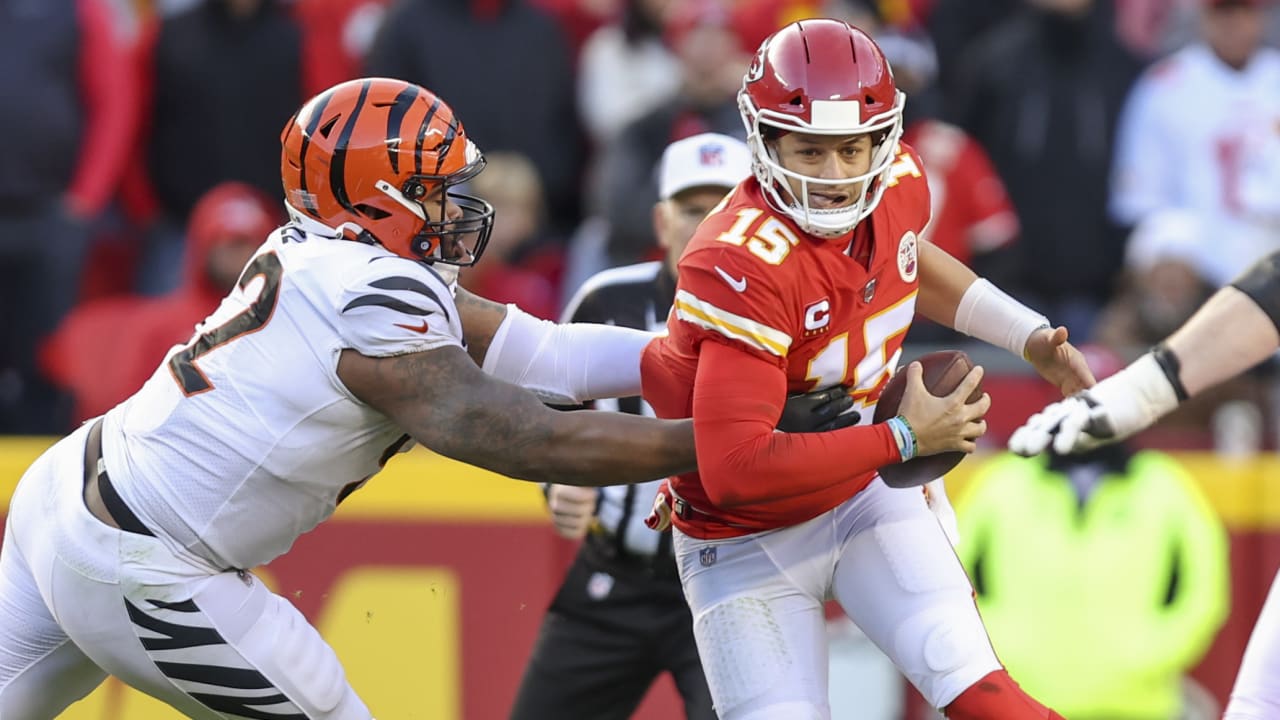 "When you're up 21-3 in a game, you can't lose it"
The Kansas City Chiefs sprinted out of the AFC Championship Game gate like a gazelle in the meadow. Then the Cincinnati Bengals defense found their footing and devoured Patrick Mahomes and Co.
The Chiefs scored touchdowns on their first three possessions to give themselves a 21-3 lead. On their first four drives, KC had: 11 plays, 84 yards, six first downs, TD; seven plays, 75 yards, three TDs, TD; eight plays, 72 yards, five first downs, TD; seven plays, 80 yards, four first downs.
From there, the offense went into the tank. On its first five drives in the second half, Kansas City had 34 yards and just two first downs with a Mahomes interception. The struggles opened the door for the Bengals to return to the competition and ultimately win 27-24 in overtime.
"When you're up 21-3 in a game, you can't lose it, and I take care of that myself," Mahomes said.
The final play in the first half played a big role in the Chiefs' collapse.
Leading, 21-10, with 1:01 to go, Mahomes easily cut through the Bengals defense, moving the ball to Cincinnati's 1-yard line. But with no time out and just five seconds remaining, Mahomes threw a pass to Tyreek Hill from behind the line of scrimmage. The WR was tackled in bounds and the final seconds ticked off. Even a basket at this point would have been important to the Chiefs' chances of containing the Bengals.
"I was hoping we could get the ball in the end zone," coach Andy Reid said of the late half play. "I probably gave him the wrong game first. To start with, I could have given him something better than that, where the game was open in the end zone, and then we wouldn't have had to go through it. I'll take responsibility for that one."
Mahomes also took the blame for the ill-advised pitch.
"I was supposed to throw the ball," the QB said. "I got a little greedy there and tried to give it to Tyreek and get a touchdown, they had two people there. In the long run it looks bad, but if we had another chance, I'll go for another replay."